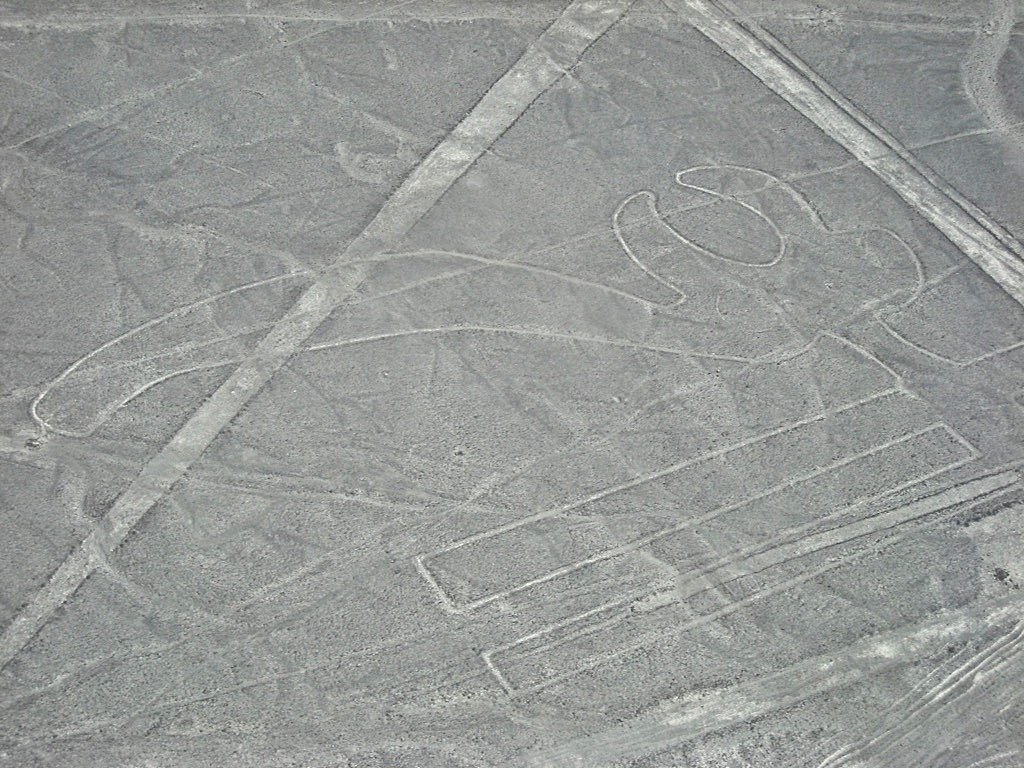 Nazca Lines
Section of a series of large ancient geoglyphs in the Nazca Desert in Southern Peru. Created by the Nazca culture between 500 BCE and 500 CE.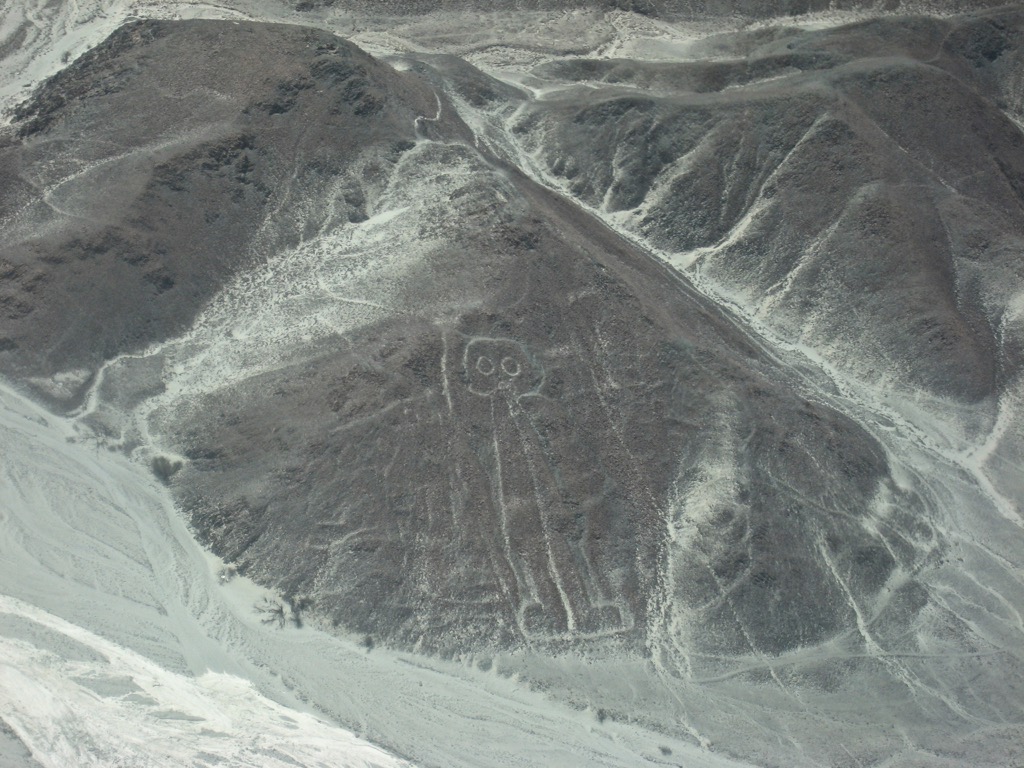 Astornaut-flying over Nazca Lines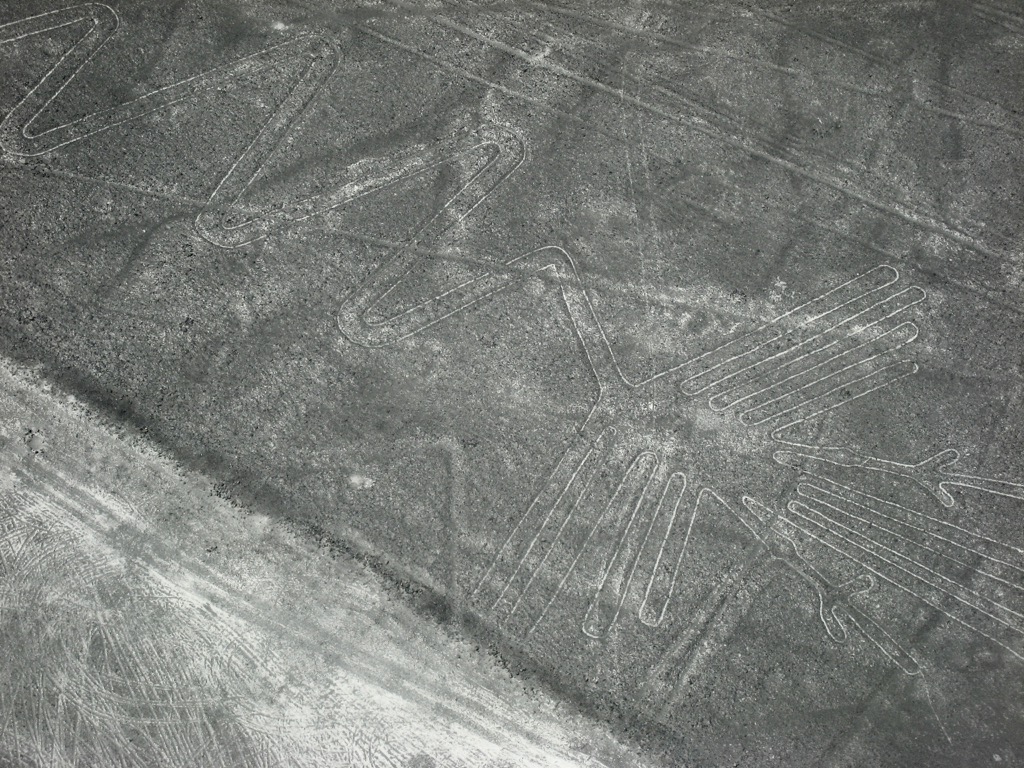 Part of Flamingo-Nasca Lines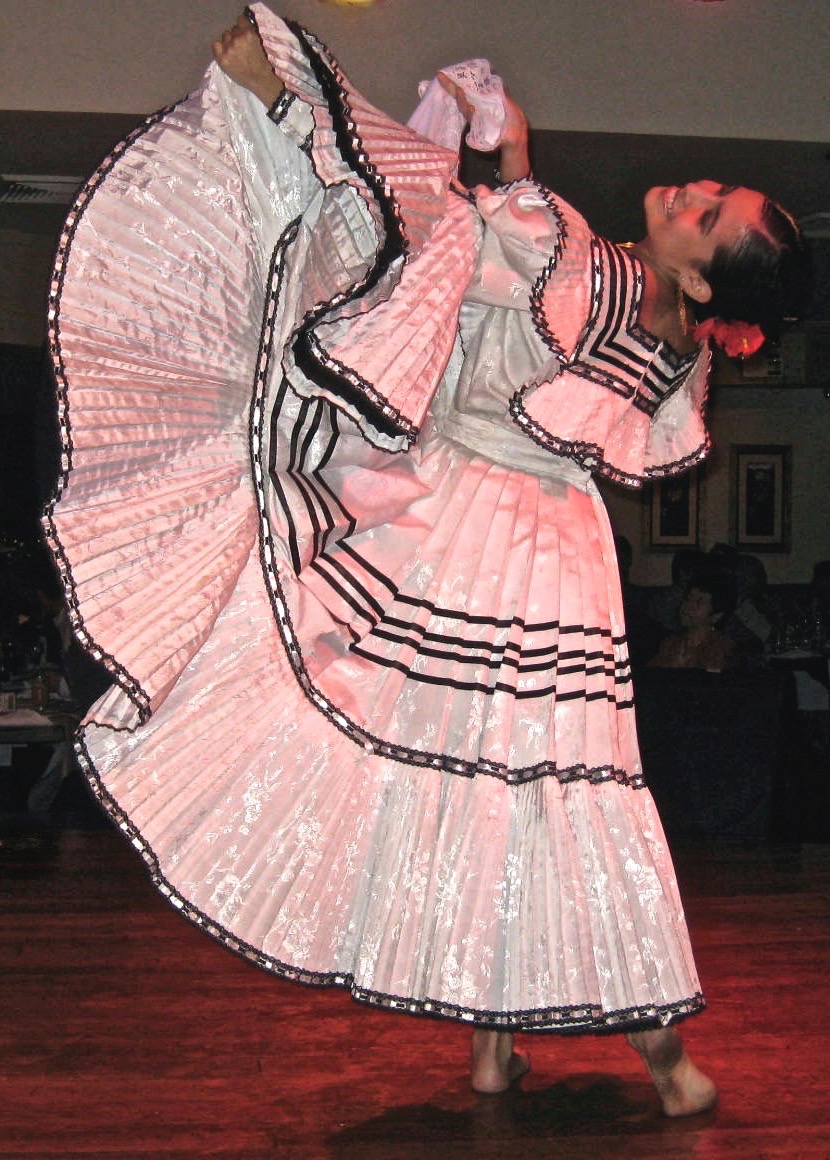 Performer in Lima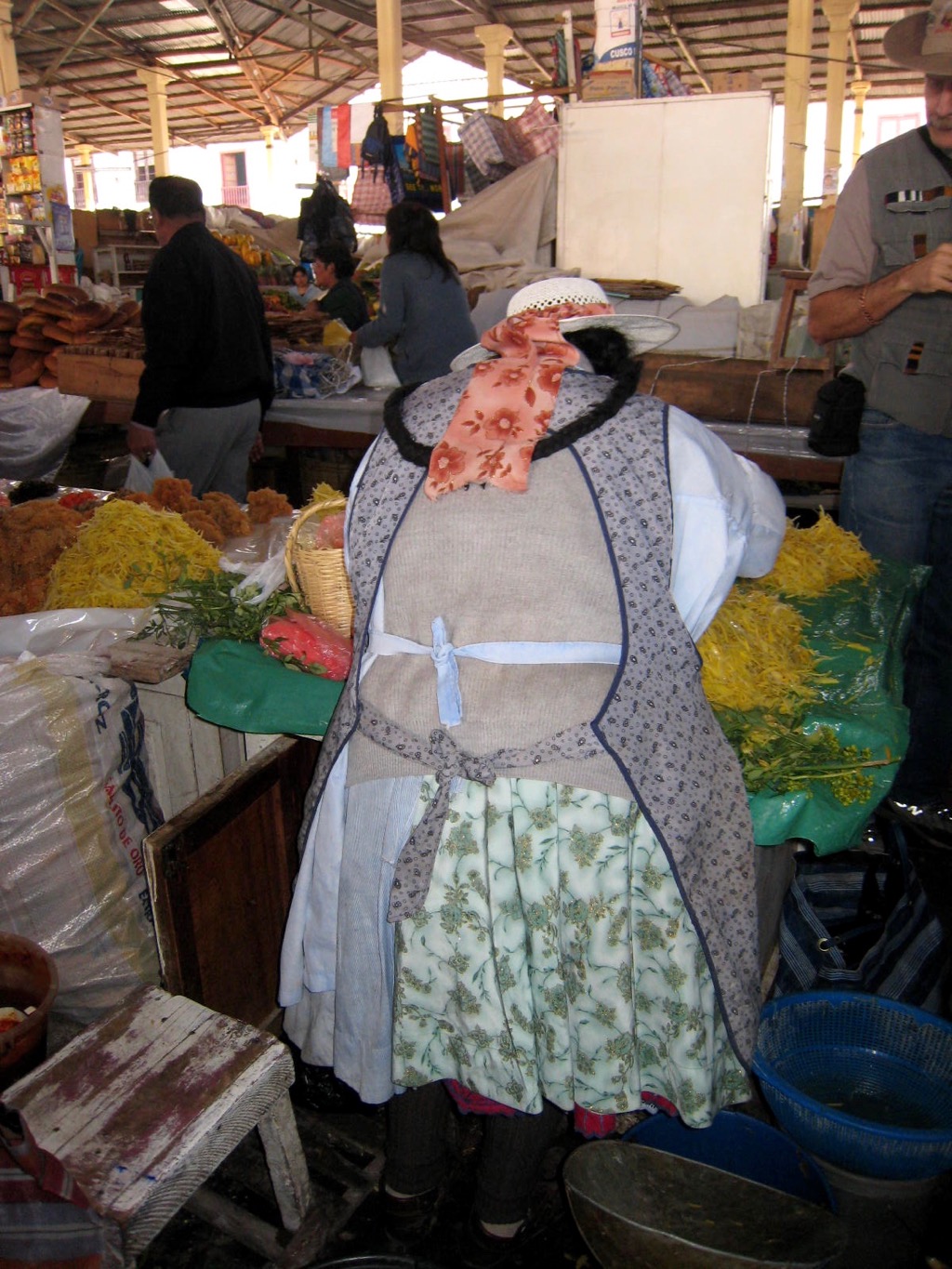 Cemetery in Cuzco
Cemetery in Cuzco
Vaults of a Husband and Wife
Terraced farming in a mountainous country.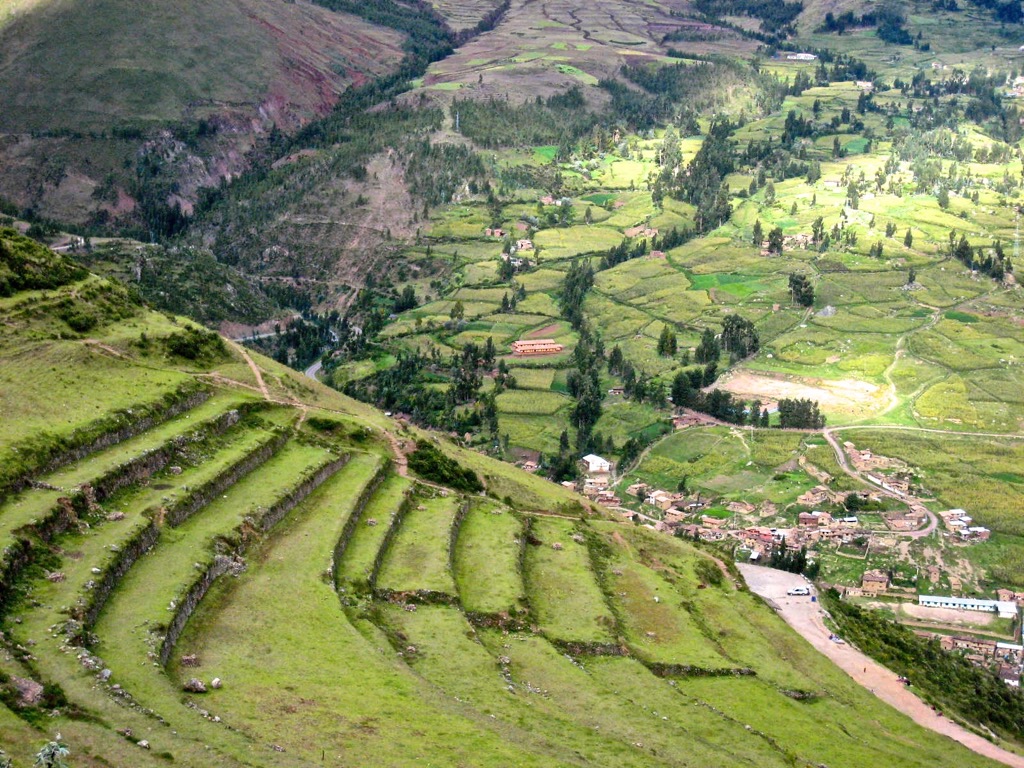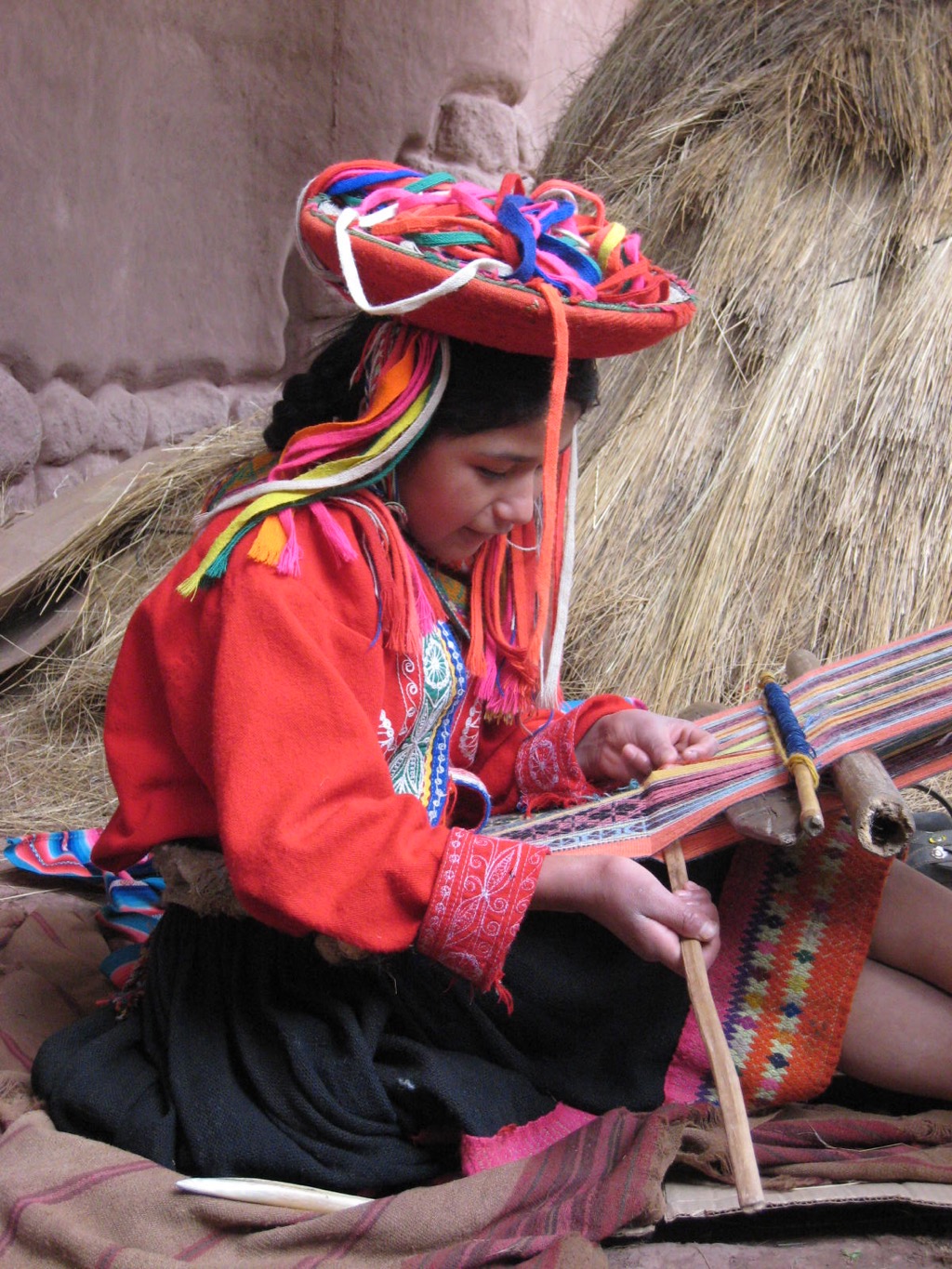 Traditional Backstrap Weaving.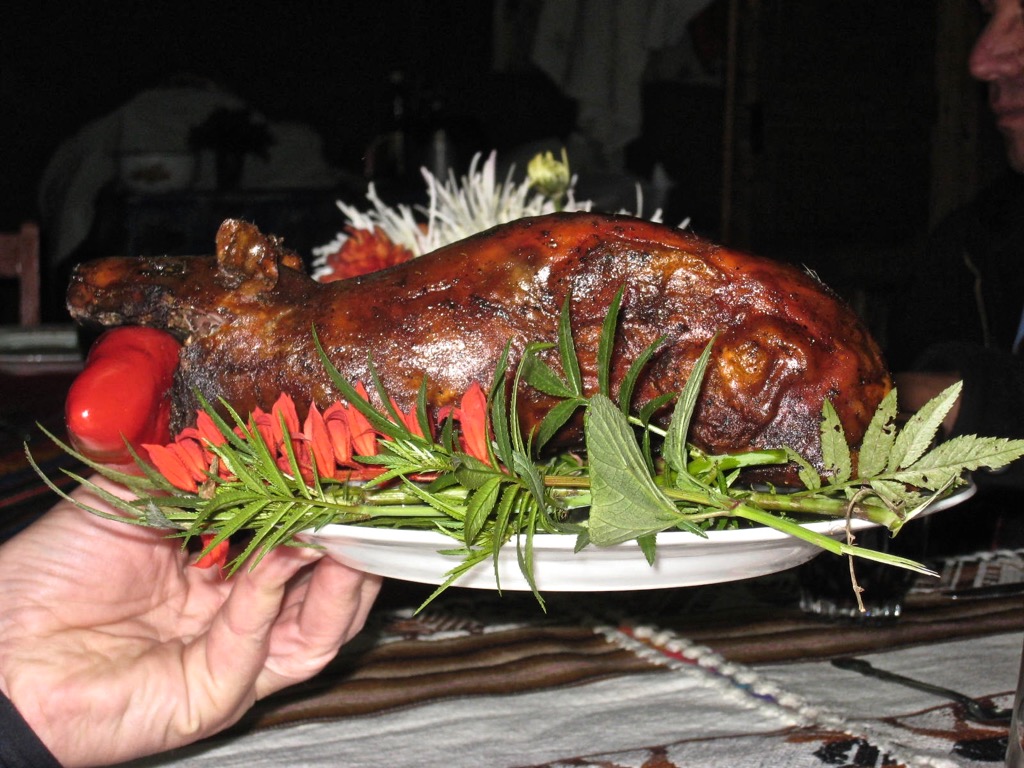 Roasted guinea pig with wacatay herbs--delicious but boney.